Inspired Interior and Custom Design to Fit Your Lifestyle
What inspires you to get up, walk downstairs, and brew your cup of coffee? Why are you inspired by the world we live in? What makes you feel most comfortable in your home environment?
Each individual client is unique and is driven by their own "why." My goal is for your home to reflect who you are, your purpose, and your style.
Frequently people tell me,
"I don't know
what my style is"
My experience working with hundreds of unique individuals has developed my signature process that allows us to work together as a design team to identify the style, look, and colors that express your lifestyle.
Do you have a particular design in mind? Let me and my design team run with your idea and transfer your concept into your living space reality. Our time designing together is a valuable time used to create an authentic design that truly reflects the "real you." Let's talk about your design objectives and turn them into a beautiful and satisfying living space that reflects your taste and way of life to make your vision a reality!
Jennifer Mangum-Whaley
Principal Designer / Owner
Jenn is an experienced interior designer. She created her first design firm in Washington, D.C., in 2004, where she put together a strong team of designers to provide personalized services.
Upon relocating to Utah, Jenn renovated a historic 1872 home on Main Street in Midway Utah: the current home of Spruce. Jenn, and her design team, love welcoming and working with clients at Spruce and in their individual homes.
**Jenn loves her large and growing family, spending time on the water in the warmer months, and skiing on the slopes the valley has to offer. She is also passionate about animals and breeds Pomskies.
**Jenn lives by this motto, "I create inviting interiors for authentic living." She strives to give her clients the best experience possible.
Susan Duncan
Designer
Susan moved to Utah and joined the Spruce Team in 2020. She brings a strong passion for the client experience, loves to work with color, and brings designs to life with her visual presentations. Susan is passionate about the ongoing development of her knowledge and skills and continues to study design and architecture.
Outside of work and school, Susan cherishes time with her family and friends. She enjoys the outdoors, exploring Utah, traveling, skiing, biking, and hiking.
Gladys Aadland
Assistant Designer
Spruce welcomed Gladys to the Interior Design Team in 2021. Her love for architecture and design goes back to a very young age. Gladys grew up abroad in South America and has traveled extensively through Europe, Asia & the South Pacific, which allowed her to explore different cultures, architectures & designs. Her understanding and experience in design come from the digital and physical world.
Color, light and textures are what inspire Gladys when she is working and visualizing a design space. She prides herself on focusing on the client experience, being detail-oriented, and having exceptional time management. She loves being part of a team!
Gladys is passionate about the outdoors and the inspiration that it brings from skiing, to kayaking, to camping and her love for dogs. She also loves to cook, and we can say she is a bit of a foodie. In her spare time, she loves spending time with her husband and their dogs, a mellow Yellow Labrador and an adorable Bernese.
Anjie Kennard
Admin
Anjie is our hometown Heber Valley girl, where she worked in numerous industries before landing in the office at Spruce Personalized Decor.
Upon joining the team at Spruce, she found she enjoys learning about the world of design. She is exceptional at working with clients and assisting designers with the tools they need to help create the perfect spaces. Anjie assists in marketing work and has a real love for graphic designing.
Anjie's passions include spending time with her family and friends. Enjoying concerts and listening to her eclectic collection of music. She has a knack for crafting and loves everything fairies.
Spruce Personalized Décor
Mission Statement
"Spruce Décor is committed to providing exceptional customer experience through a team of knowledgeable and caring employees. Offering our clients high-quality and personalized home furnishings and building long-term relationships with our clients."
Work with our team at
Spruce Personalized Décor!
Our team is a ubiquitous mix of talented designers, who have many years of industry experience. Our in-studio assistant designers have an excellent eye for color and design. Let Spruce's Design Team develop your personalized living space to reflect your "true you"! Find out how our customer-focused experience will give your home remodel or home design process an effortless feel when designing, shopping for a unique find, or a remodel for your home or business.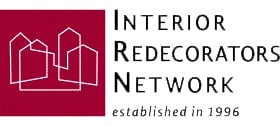 Certified member of the IRN
"The Interior Redecorators Network™ (IRN) is the world's preeminent organization of interior redecorators. Members involve, inform and inspire, providing affordable, professional, top-quality design expertise to create comfortable, attractive and functional living spaces by making the most of what you have."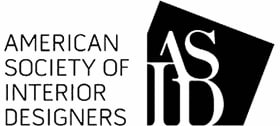 Associate Member of ASID
"The American Society of Interior Designers (ASID) is a community of people — designers, industry representatives, educators and students — committed to interior design. Through education, knowledge sharing, advocacy, community building and outreach, we strive to advance the interior design profession and, in the process, to demonstrate and celebrate the power of design to positively change people's lives."
When I decided to live and move my business to Midway, I decided to purchase a dilapidated historic home on 206 W. Main Street. An original Midway home, constructed in 1872, I had a vision for this quaint home that holds years of stories behind its many walls. I wanted to renew this historic home as a center stone gem of the community.
I peeled through layers of wallpaper, dating back to the 1940s. You could see the decorating trends going farther back into history as we took the old wallpaper off the walls. Intending to preserve as much of the historical significance and charm of our "new" home, we performed renovations, uncovering some of the original shiplap, and protected these elements into the final design. The construction team and I found historical artifacts and placed them in a display case in my studio. It's like having a history museum of the house!