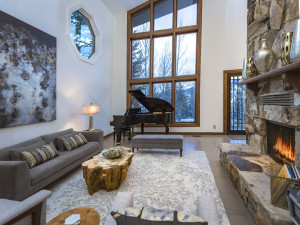 Maybe you've always tried to make your home look nice and feel special, but never really committed to the process. Are you better off leaving well enough alone or plowing ahead into the exciting world of a truly beautiful space?
There's a lot to be said for the second option, which means getting serious about designing and decorating a home. Take a look below at just a few of the benefits.
Better mood
At times, we live in the same surroundings so much that we don't really see them. But every design decision you make – or don't – has the potential to affect your mindset. When furniture and décor are appropriate, proportionate and colorful, you may find you experience a lift in your mood … without even realizing why.
Increased productivity
Everyone works at home to some extent. Even if you don't have a designated home office, you "work" in the kitchen creating recipes or in the bedroom organizing your closets. The right atmosphere can increase your productivity by making your mind feel soothed and quiet (or, on the other hand, alert and energized).
Happier guests
No one wants to visit a house that looks cluttered, untidy, unorganized and just plain uninspired. You invite guests over to enjoy the time they spend at your home. You don't want them leaving early because they had to deal with a clunky layout or furnishings that had seen better days. Give them a conversation-starter to break the ice, as well as surroundings that bring a smile to their face.
Get help with your interior design
Creating and implementing your own interior design can be difficult, especially if you've never done it before. If you need the guiding hand of a friendly, knowledgeable expert, contact Spruce Personalized Décor today!